Apple Macbook Air Core I5 Specifications
Features
Details
Model
Apple MacBook Air Core i5
Display
13.3 Inches
Processor
Intel Core I5, 1.80 GHz
Graphics Card
Intel HD Graphics 6000
OS
MacOS Sierra
Memory/Storage
8Gb DDR3 Ram – 138Gb Storage
Battery
6 Cell Battery , 54 watts Hours
Connectivity
Wifi 802.11.ac
Bluetooth 5.0
Apple Macbook Air Core I5 Unboxing
Apple Macbook Air Core I5 Review
The Apple MacBook Air Core I5 is the laptop you see in coffee shops, libraries, offices and student digs all over the world. Apple might have forgotten it in favour of the sharper-screened 13in and 15in MacBook Pro and dinkier 12in MacBook, but the masses still love the lightweight, entry-level Air.
The MacBook Air's screen is a 13.3in (diagonal) LED-backlit glossy widescreen display with a resolution of 1,440 x 900 pixels and a pixel density of just under 128ppi (pixels per inch).
Apple hasn't changed the Air much at all since it wowed the laptop world in 2010 with its sharp, wedge-shaped case – which still looks great, in our opinion. There were some minor processor and port changes in 2015, but since then the only real updates have been upticks on the processor speed and a welcome doubling of the default memory (from 4GB to 8GB).
Most Popular – Buy Mi 20000mAH Li-Polymer Power Bank 2i (White)
The 2017 model's Intel Core i5 processor gets a small speed bump from 1.6GHz to 1.8GHz; it's debatable whether this would justify upgrading from the 2015 model. If your Air is older than the 2015 model, however – and you still love the form factor – then an upgrade might well be worthwhile. You'll also get faster graphics (the 2015 and 2017 Airs both use the same Intel HD Graphics 6000 chip, which replaced the 2014 Air's HD Graphics 5000), and 8GB RAM as standard.
The standard 1.8GHz i5 processor can be pushed to 2.9GHz. The custom option 2.2GHz i7 processor can reach 3.2GHz via Turbo Boost.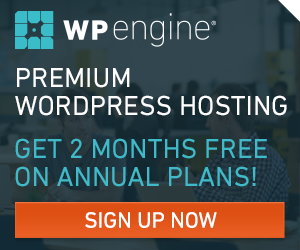 The 13-inch MacBook Air is Apple's entry-level laptop, starting at Rs.54,999/-. It might lack the super-sharp Retina screen of the Macbook and MacBook Pro models but its display and performance is fine for most everyday uses. It boasts enough USB ports and other slots to make it more useful out of the box than the more limited, USB-C-only 12-inch MacBook or Pro. And its Wi-Fi is the same high standard as even the top-of-the-range MacBook Pro
Check Out the New OnePlus 6T Starting at Rs. 37,999/-