Do you want to pay online but don't have any credit card or debit card? Well, no issues! Here you will be knowing best virtual credit card and debit card service provider in India through which you can generate your own virtual credit card online and make international payments.
What Is Virtual Credit Card?
Virtual Credit Card (VCC) is an online card service which helps you transact online without carrying the physical card. VCC is been the latest invention seen after the number of users has been enrolled in online services.
You don't need to worry about 'Lost Your Card', With the help of VCC, your private information will always be with you in your pockets.
Virtual Credit Card has same features like what Physical credit card does but the only difference is you can't withdraw money from ATM if needed since you don't have Card in your hand, you can't draw money.
Hope to see this feature in the future soon. Well, let's get into depth where I'll be telling you what are the best virtual credit card services in India you can trust enough and transact more.
---
Here are the best virtual credit card service provider in India
SBI Virtual Credit Card

Pockets by ICICI

HDFC Bank Netsafe Card

Kotak NetCard

Freecharge Go Mastercard

Airtel Online Mastercard

Mobikwik Visa Exclusive

Digibank by DBS Card
---
Key Features Of Virtual Credit Card:
Virtual credit card can be created online through their  app
No joining fee needed. Just Sign up and activate
No need for maintaining the minimum account balance
VCC can be used in any online E-commerce stores
No documentation needed, just show your ID proof and you're done
Very Low online fraud risk
---
SBI Virtual Credit Card
SBI is one of the largest banks of India and a bank with the number of users as compared to any other bank. SBI Physical credit card is very famous among people as it offers many offers. Also, SBI provides a Virtual Credit Card to its users where people can shop and transact money online.
SBI Virtual Credit Card offers maximum limit up to Rs.50,000/- and it is purely OTP operational based. On the other hand, SBI Credit Card cannot be made for international transaction, only SBI Corporate credit card holders can make global transactions with its VISA virtual credit card.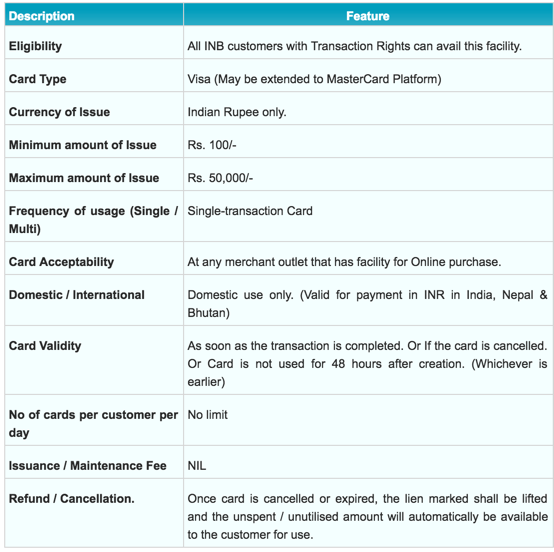 Visit here for more information regarding SBI Virtual Credit Card – Click Here
---
Pockets By ICICI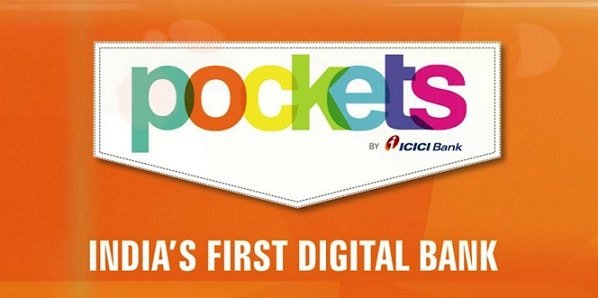 After SBI, ICICI turns out to be 2nd largest private bank of India with the number of credit card users. With ICICI you can create VISA Virtual Credit Card online from its internet banking service if you have an account with state bank of India.
ICICI Virtual VISA Credit Card allows users to transact internationally and also the maximum limit of the card is based on your actual credit card limit.
---
HDFC Bank NetSafe Card
HDFC is one of the valuable Bank in India and also the famous credit card provider. HDFC NetSafe Card is a type of VCC where you can do international transactions and also basic bill and mobile recharges, etc.
HDFC Virtual card can be easily created through its website. It also comes with an International transaction facility. If you have actual HDFC credit card, you will also receive Consolidated statement monthly.
HDFC Virtual Credit Card offers VISA and MasterCard based on your requirement.
Register your HDFC Virtual Credit Card here
---
Kotak NetCard
Kotak Virtual Credit Card is a flexible online card which can be used for making an international transaction and other related recharges.
Kotak NetCard offers only VISA credit card only. Click here to get your Kotak NetCard.
P.S: You can also purchase the Netflix subscription.
---
Freecharge Go Mastercard
Freecharge is one of the leading Digital Payments banks of India just Like Paytm and Mobikwik. You can generate online Mastercard through its app.
Freecharge has merged with YesBank which allow users to activate their own Virtual Credit Card online. With this VCC you can make payments, movie recharges, bill payments and much more but international transactions is not allowed.
Click here to get your Freecharge Go Mastercard
---
Airtel Online Mastercard
Airtel is the leading telecom provider and after its launch of Airtel Payments Bank, it soon started its online virtual credit card which powers MasterCard.
With Airtel Mastercard, you can browse any type of payments to any E-commerce store or make any bill payments but cannot do any international transactions
You can generate its online VCC through its app, you need to activate Airtel Payments Bank and the card is all yours.
---
Mobikwik VISA Exclusive Card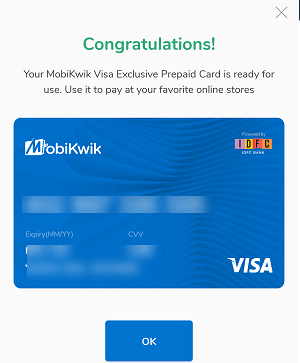 Mobikwik is one of the finest digital banks of India. With its attractive user-interface, anyone would love to work with Mobikwik. Recently Mobikwik launched it'sown VISA Virtual debit card from which you can get it through its app.
With Mobikwik VDC, you can transact online with any merchant but no international transactions are allowed.
---
Digibank By DBS
Digibank is one of the biggest digital banks of India with it's the office in Singapore. With Digibank, you can create your own Virtual VISA debit card through its app. Also, if required you can also place a request for it's a physical card too.
With this card, you can make international transactions and also domestic transactional with any type of merchant online.
---
Final Words
Virtual Credit Card has made life simpler for people. With it's an online feature, people can now make an easy transaction with any merchant only whether globally or internationally. There are many features VCC provides like an easy generation of Virtual credit card, No minimum balance required, VISA or MasterCard power card. Here in this article, I have hand-picked best virtual credit card service provider in India where you can transact online easily and conveniently.
Enjoyed reading this article?
Well you can get to read more interesting articles right in your inbox. You're a step away, Enter your Email ID and hit Join Now button.
Great. You're Done. Thanks For Joining Us.
Opps! Something went wrong. Please try again