Have you got something to share but don't know how to spread the word? Well, you have landed to the perfect place where you will be learning how to start a blog. But before that, let's read What is a blog? Here I will be guiding you on how to start with Blogging and make your life easier.
These days Blogs can be found everywhere on the internet. Every next street person owns a blog & makes a living out of it. Bloggers share knowledge of their particular field online and make it available for the people to read. But still, there are many who still questions even though a simple guide is been explained and to answer those queries blog is been created.
---
What Is A Blog
A Blog is a combination of words, a blog is an online journal or online diary, a blog is a collection of articles published on online platforms where people share their views on a particular field in form of Text, Images, Videos or Podcast.
A blog can be started by anyone. It doesn't need any professional experience or heavy investment. You just need to be an expert in writing so that you could able to win the hearts of people who read your journal.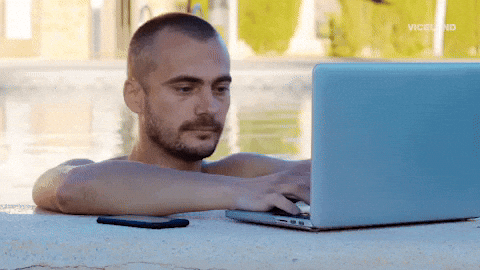 Today's Blogging has changed the entire world of the Internet. You can find each and specific topic on the internet without banging your head by going through Newspaper or Journals. Blogs made people life very easier. It became easy to navigate information online by just entering keywords and whole results are flashed on the screen.
---
Types Of Blogs
Types of Blogs are classified into two segments:- Free Hosted Blog & Self Hosted Blog
It's a place where you can start a blog without investing or paying a fee. This is where you can start your blogging journey as a beginner. You just need to create an account, customize some basic settings and start writing.
Pros:- 
No Need Of Investment
Easy Customization
Blogging with High authority (reputed) websites.
Get visible on Search engines quickly.
Cons:-
No control on the blog
Not suitable to make it as a money website
Won't get much attention
Limited features.
---
It's a place where you have full control over your blog/website. Here you can do whatever changes you want to make your blog look good and impressive. In today's world, Most of the bloggers have shifted to self-hosted blog from free-hosted blog and its main reasons are:-
Pros:-
Full Control Over Blog
Earn Money Online
Get your own custom domain name
Unlimited Features
Easy Customization
Less Investment just pay for Domain & Hosting
Responsive Website
Quick Website Indexing
Cons:-
Heavy Investment if your blog is very huge.
Downtime of the website if there is a server problem.
Break down of the website if played with Javascript & CSS Codes
Not many cons of Self-Hosted Blog.
---
Benefits Of Blogging
Let's Go through what are the benefits of blogging.  There is no end of the blogging journey, you can start a blog anywhere at anyplace with no restrictions and conflicts. Though blogging has multi-sides, just Imagine, how you can make your living by just running a blog, gain people attention, make money from your blog, become professional & expertise in this field. And that's the main reason why people choose blogging as their career to live peaceful and tensionless life.
A blog can change your life. A Blog can change your perspective. Those this might not happen over time, but yes, by remaining consistency to your blog and pouring down your hard work will surely give you recognition from people. Your blog 'authority' will keep on increasing and thus it will enhance your blog in search engines where your blog will drive huge traffic and win the trust of people.
Build a brand & Huge audience community
With the help of your blog, you can create a massive exposure to your brand. A brand is a backbone for every business, People know you by your brand and not by your name. In order to increase your 'Brand authority,' the very first thing you should know is what will be your target audience. This has to be done before launching a blog or making it available to the public.
By knowing your target audience will help your community to grow bigger & bigger and thus by sharing mouth to the word, this will also help you to increase your blog's brand authority.
With the help of the blog, it doesn't only improve Writing skills also it gives up the ability to improve our:-
Website customization like CSS and HTML coding
Article Writing
Copywriting
Proofreading
Creative writing
Making Graphics visuals & Images
Networking
Link building & much more
Free to work from anywhere anytime
Blogging is a thing which doesn't require any proper workspace or place, You can blog anywhere at any time, there is no restriction and no time limit for blogging. The Internet has provided us such a beautiful gift which gives us the freedom to work anywhere when you're on vacation when you're in trekking when you're in shorts, when you're chilling at a cafe, literally like anywhere in the world. The only things you require is a Laptop (Convenient for writing article) and the Internet (Wifi or mobile data).
Blogging teaches us not to depend on anywhere or any place, just work freely to be chilled & happy every time.
---
Make Money
Well, yeah! Blogging gives you the opportunity to earn money online. With just a blog you can make a living if your blog is reputed and gained some authority.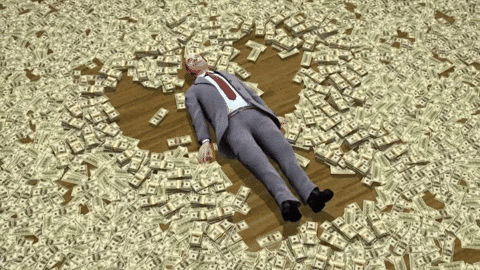 Though making money online has become easier, but you cannot make money overnight. Your blog needs to be recognized by search engines, To make money, you need traffic. And to gain traffic you need to write Quality posts with proper keywords and need to do proper SEO.
The best way to get traffic is from Pinterest, Quora & Reddit. These are the online platform which derives millions of traffic every month, and even if 10% of the traffic redirects to your blog, you can make much money out of it.
There are many legit ways to earn money through your blog. Some of them are listed below:
Ad-Networks: This is a popular and legit way to make money online. You just need to add some code in your website and the ads will be displayed. If people click your ad then you earn some revenue. The most famous ad-network to earn money through Google Adsense, you can earn $$$$$ easily. If you have quality traffic, Money is in your account. Though there are alternatives to Google Adsense such as Media.net. Revenue hits, Chikita, Ad-Maeven, Infolinks, etc..by which you can earn money easily.
Affiliate Marketing: The oldest and traditional way to make money online. Affiliate Marketing is a type of strategy where you have to convince people to purchase products through your link. In simple words, you're promoting the product on behalf of a company for which you will be paid for every sale consumer makes. The most famous and popular Affiliate marketing can be found on the internet is Amazon Associates.
Email Marketing: This is also the oldest form of marketing. It's the process of sneaking into the email inbox of people. Email Marketing is the purest form where bloggers/owners send bulk emails to people regarding a new post updated or some new product launched to let people aware of this. With Email Marketing, Bloggers can derive huge traffic and thus it makes them earn money online easily.
Selling Digital Products: Nowadays, everything has become digital, people started shopping online, people started reading books online, people books flight tickets online, like almost everything has become online. So why not to grab this opportunity and earn money.  You can sell E-books, Online courses, Online web tools, Apps, sell Websites  & domains, and much more. Thus money can be generated.
---
Become an Author
Dreamt to become an author? Well, you don't need to create stories to become an author. With help of your blog, you can convert your blog post into PDF's or Ebooks and sell it online. Thus by adding the name in your E-book can make your dream come true of becoming an author.
---
Feedback & Suggestions
Well not everyone is perfect. Your blog may look impressive and your content might attract readers, but not everyone has the same mindset and views. Even if you share A-Z of a particular topic people will find something missing and thus they will leave a comment seeking a query. You may also receive some feedback regarding appreciation and a few suggestions to improve your blog by adding some valuable content. Don't get low if you get any negative comments because to become successful you will need to overcome the struggle time and again.
---
Final Words
A Blog is an online platform to share and explore knowledge to the people. It's an online journal in form of Text, Image, Video or audio where people visit your blog and acquire the information they need and if satisfied, they leave feedback or suggestion in the form comment or email which motivates us to keep blogging. A blog can help you to make money online in many legit ways. A blog can help you to build brand authority and gaining a huge community of targeted people. Blogging can be done anywhere at anyplace,you're free to be your own boss. A Blog can be created for Free where you can have some limitation whereas Self-hosted blog which is a paid one where you can earn money, have full control without any restrictions and thus Blog…Blog and Blog.
Enjoyed reading this article?
Well you can get to read more interesting articles right in your inbox. You're a step away, Enter your Email ID and hit Join Now button.
Great. You're Done. Thanks For Joining Us.
Opps! Something went wrong. Please try again